---
  Fast & FREE Shipping Today
5.0 out of 5
⭐️⭐️⭐️⭐️⭐️
Best bag ever!!! I have 2 and everyone is always asking where I got it!
Great ventilation
Large mesh top allows great ventilation and breathability
Safe & secure
Built sturdy and comes with a safety harness to protect your pooch
Padded interior 
Firm yet cushioned insert provides a cushy ride for your little one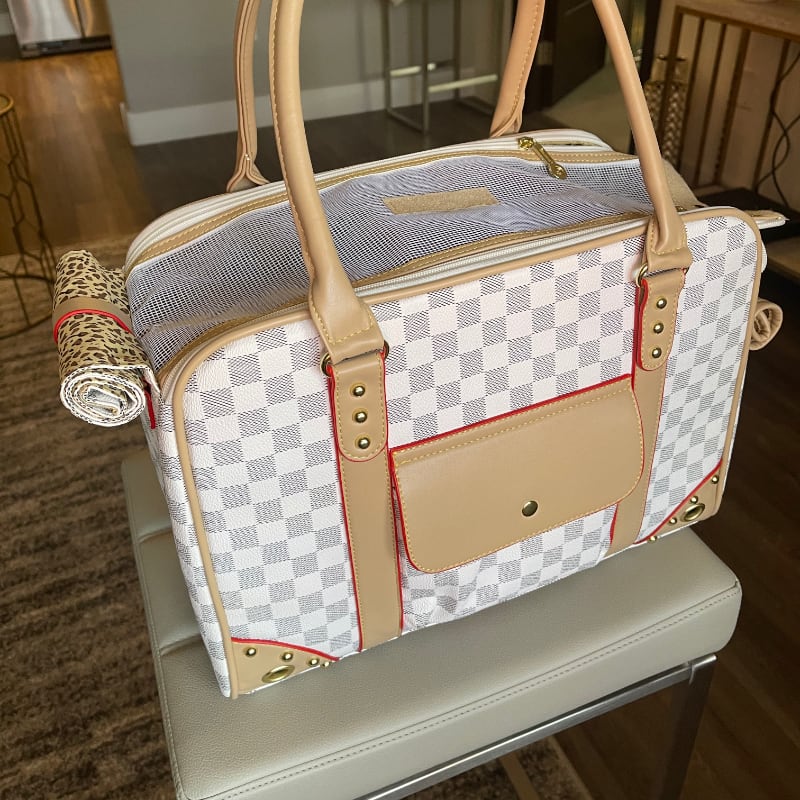 Stain resistant 
Made from real leatherette, exterior is stain-resistant and simple to clean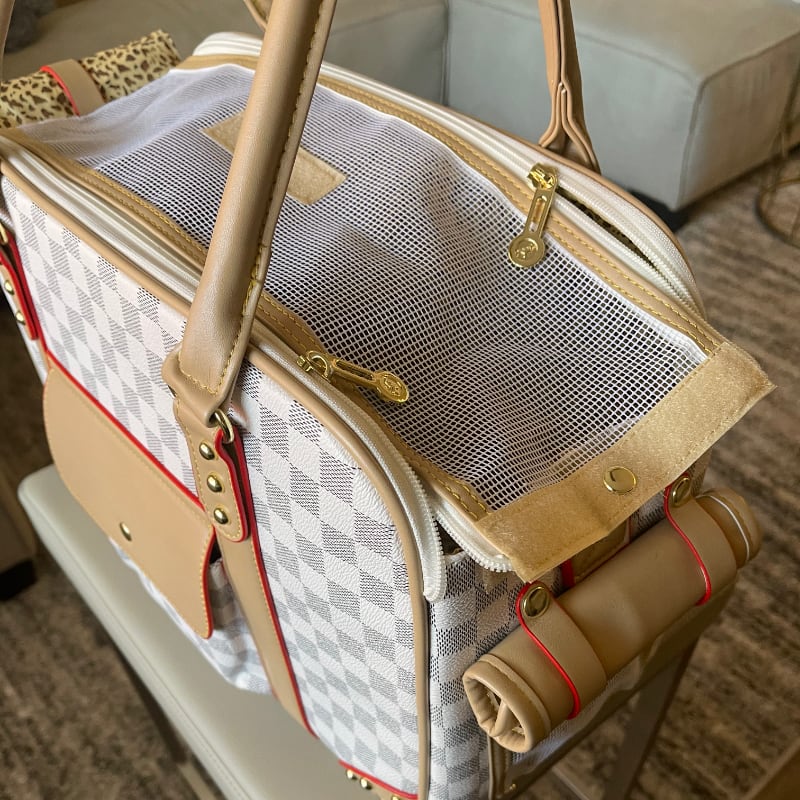 Lots of space 
Large pockets with plenty of storage space for anything you need
Checkout
This section doesn't currently include any content. Add content to this section using the sidebar.